Dear Friends,
If you understand that the Covid 19 "pandemic" is a FRAUD by the globalist agenda to crash the World economy, impoverish billions of people, and push unsafe and untested vaccines on to humanity, but you're fed up with being asked (told!) to wear a face mask, you're going to like this :-)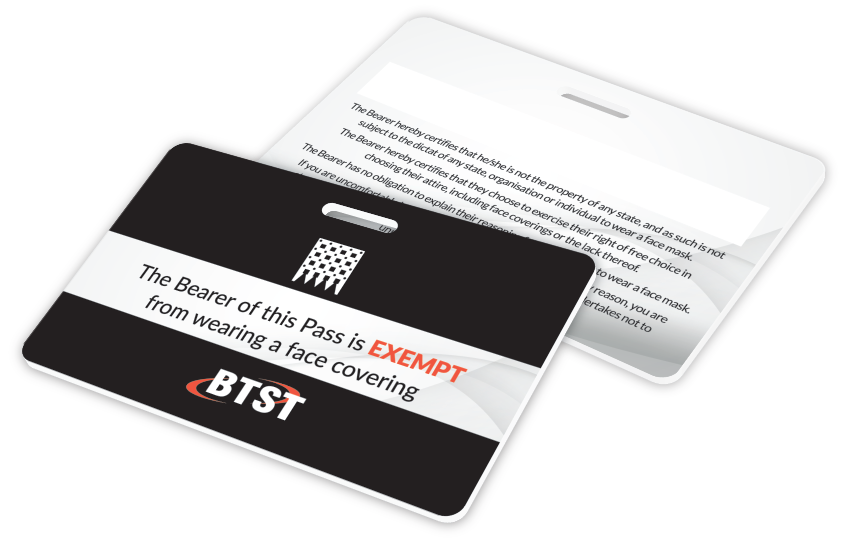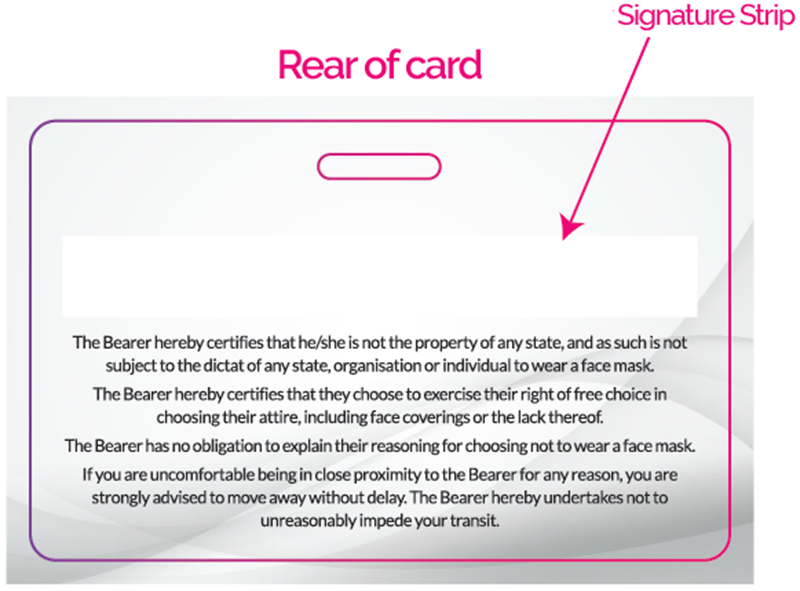 We've designed this Facemask Exempt card to look "official" so that the majority of establishments you frequent will take it at face value that you are "exempt" from wearing a face mask.
Of course, to any person in their right mind, it should be obvious that you can do whatever you want, so long as you are not aggressing against another person. But sadly many people are not in their right minds right now, due to the incredible disinformation campaign that has been spread by governments and the media throughout 2020.
Sadly, it is simply a lot easier and much less stressful to flash an "I'm Exempt" card at someone, rather than trying to explain to them that they are helping to enforce tyranny.
So we've made these cards for BTST Members — and anyone else who wants one around the World — to make our lives just a little bit better.
The cards are credit card size, and made of high quality durable plastic.
They have a signature strip and a cut out, so that you can attach a lanyard if you so choose.
We currently have around 100 in stock and will aim for same or next day shipping. If demand is high and we run out, there will be an (approximately) 10 day lead time while we get more manufactured.
If you are ordering from outside the UK, it will take a little longer to arrive.
To get yours, just click the "Order My Card!" button below!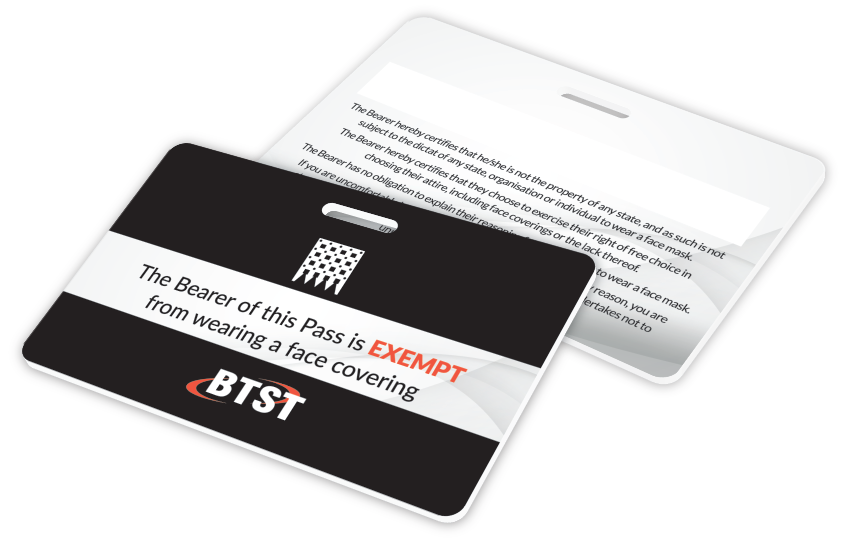 Mask Exemption Card